Solvita
N00380W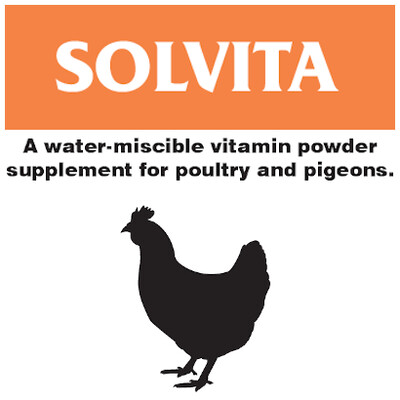 Nutrition
Price :
15.15
AUD
In stock
Allfarm Solvita is a water-miscible powder used for the prevention and treatment of vitamin deficiencies in poultry & pigeons of all ages.
Allfarm Solvita contains 13 vitamins and an energetic carrier.
For birds recovering from heat stress we recommend Allfarm Solvita PLUS. It contains all the ingredients of Allfarm Solvita, supplemented with four electrolytes to help restore electrolyte balance and raspberry flavouring to encourage consumption.
Download our Allfarm Solvita Product Information Sheet Here
feed supplements, additives, vitamins, poultry, chickens, pullets, broilers, broiler breeders, layers, egg-layers, pigeons