Piperazine
W00109W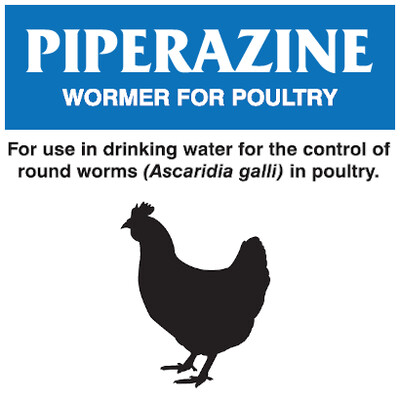 Treatments & Testing
Allfarm Piperazine is used for the treatment of round worms (Ascaridia spp.) – one of the most prevalent and important intestinal worms of poultry. It has a wide safety margin and is suitable for all chickens, turkeys, ducks and pigeons. Allfarm Piperazine comes as a water-soluble powder and should be administered to birds in their drinking water.
What are the symptoms of round worm infection?
Round worms may cause a wide range of general symptoms, including diarrhoea, depression, decreased appetite, drooping wings, ruffled feathers and lethargy. These symptoms are shared by a number of poultry diseases, including coccidiosis, and faecal testing is required for a definitive diagnosis.
Download our Allfarm Piperazine Information Sheet Here
wormers, ascarids, ascaridia, anthelmintics, antiparasitics, medications, poultry, chickens, turkeys, ducks, pigeons, broilers, broiler breeders, pullets